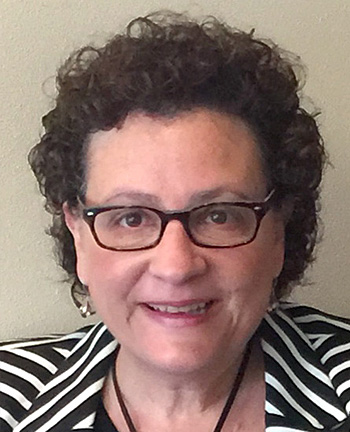 Mary Jo Caminiti, A.C.S.W., LCSW
Psychotherapist
Eating Disorders for Adults and Adolescents, Mood and Anxiety Disorders, Relationship Issues
Education & Qualifications
University of Wisconsin-Milwaukee-MSW 1983
Academy of Certified Social Workers-ACSW 1985
Marquette University-BSW 1980
Societies/Organizations/Activities
National Association of Social Workers (NASW) member since 1983
Marquette University Social Work Instructor 1989-1995
Wisconsin Association of Outpatient Mental Health Facilities
Board Member 1997-1999
President 1999-2005
Experience
Performing psychotherapy to an average of 30 patients per week since 1983
Individual therapy with adolescents (minimum age 14) and adults
Group therapy with eating disorder patients
Clinic manager performing all duties in clinic management since 1997
Areas of Expertise
Eating disorders, including anorexia, bulimia, overeating and binge eating
Anxiety disorders including panic disorder, generalized anxiety disorder and obsessive compulsive disorder
Mood disorders including major depression, bipolar disorder, and chronic low grade depression
Adjustment disorders for issues related to relationship problems, divorce, and work related stressors
Adult Attention Disorder, working on time management, procrastination, goal setting and priority management.
Philosophy
I use a non-judgmental approach combining cognitive and behavioral techniques to help patients through their life struggles. There is not a problem too difficult and I feel privileged to walk the path with you.
"When you change the way you look at things, the things you look at change."
– Wayne Dyer