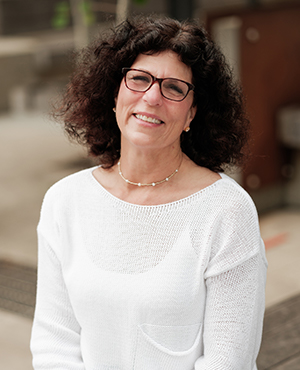 Debbie Magill, LCSW
Education and Qualifications
University of Wisconsin Milwaukee-Master of Social Work, 2015
Graduate Certificate: Trauma Informed Care, 2015
Fellowship: Youth Oriented Substance Abuse and Trauma Program, 2014-2015
University of North Dakota-Master of Arts-Sociology, 1986
California State University Fullerton-Bachelor of Science-Psychology/Sociology, 1980
Licensed Clinical Social Worker
Professional Affiliations
National Association of Social Workers (NASW)
Experience
Provide individual, group and family therapy for inpatient, partial and intensive outpatient programs for women and men diagnosed with eating disorders, mood disorders, thought disorders, adjustment disorders and detoxification needs since 2016
Teach psychotherapeutic group education since 2016
Provide clinical supervision to interns from local colleges and universities since 2016
Directed a statewide self reliance program for Mothers with Dependent Children, 1988-1990
Areas of Expertise
Anxiety Disorders including generalized anxiety disorder, panic disorder and social anxiety disorder
Mood Disorders including depression and bipolar disorder
Adjustment Disorders including relationship, stress management, life transitions and school/career issues
Chronic mental health issues
Abuse and Post Traumatic Stress Disorder
Grief and Loss/Bereavement
Co-Occurring Mental Health and Medical Diagnosis and Wellness Issues
Eating Disorders including binge eating, bulimia, and anorexia
Ethnic/Racial issues
Self Esteem issues
Anger Management
Personal Philosophy
It is my belief that the most important journey taken in life is the one to gain a better understanding of our selves. It is a process that should not only increase self- knowledge but also self- compassion. As a therapist, I feel it is truly an honor and a privilege to be given the trust by my clients to form a collaborative relationship in which effective skills can be learned and improved concepts of oneself are developed which will lead to more meaningful and satisfying lives.
I use a variety of therapeutic techniques including CBT, DBT, solution focused and strength based, but the treatment plan is ultimately based on the unique needs and goals of the individual. And with the development of realistic goals, confidence and the strength to persevere can follow. My holistic approach recognizes the importance of not just the cognitive and emotional components of an individual's well being, but also the behavioral, social, cultural, and spiritual parts of what defines a person.
Finally, I am directed by my passionate belief that people desire positive change and have within them the potential to develop their self -concept, thoughts, beliefs and behaviors to improve their lives.
I have many years of experience working with individuals from the ages of late adolescence through older adults in both individual and group therapeutic settings. I would like to provide a safe and collaborative environment where you can begin to heal, approach your full potential and live a fulfilling life.