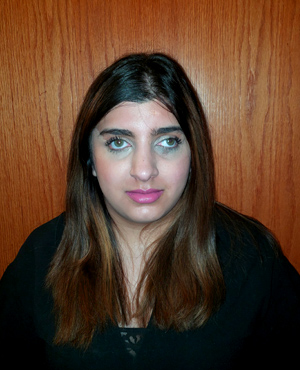 Sarah Patel, LPCIT
MS Clinical Mental Health Counseling
Experience with older adolescents and adults. Focus on survivors of trauma such as sexual assault and domestic violence both male and female as well as secondary survivors of trauma such as parents of children or adolescents who have experienced sexual assault or domestic violence, partners of survivors etc. Recent trauma or past trauma, PTSD. Experience with college students working through issues related to the university experience, anxiety, depression, relationship concerns, ADHD management. Multicultural therapist focusing on multicultural concerns and the intersection with other issues.
The decision to begin therapy can be difficult and intimidating. I work with clients to make the therapy environment comfortable and open. When working with clients I keep these things in mind and take . solution focus approach combined with client centered work that focuses on self-compassion and acceptance.
The journey healing from trauma is a long one and I meet clients where they are at on their healing journey. I believe that insight comes from within the client and working together is how insight is discovered and utilized to further the client in their journey to heal. I work with clients who have experienced sexual assault or domestic violence themselves as well as clients who have witnessed these things or are close to people who have. Secondary trauma in something that many don't explore and the impact secondary trauma can have on individuals is similar to the trauma a survivor feels.
College is a time of independence and discovery and working through issues related to these things can be hard to confront. There are different transitions during this time that are influenced by factors that the client may feel are out of their control. I work with clients to address concerns that make their college experience more difficult such as managing depression, anxiety, relationship concerns, issues related to ADHD management as well as discussions around major and career choice. Many find the transition into college and new independence difficult. I work with clients to make this transition feel more manageable and in the client's control.
Issues of multiculturalism include everything from race, ethnicity, ability, socioeconomic status, religion/spirituality, LGBTQ, gender and many more concerns. I work with clients to address issues related to identity, acceptance and self-advocacy. I believe that our identity pieces make us all unique members of society who all have a perspective that shouldn't be discounted. I work with clients to feel empowered and view differences as assets. I work using each client's experience and world view to guide discussions, as our multicultural experiences are all different.