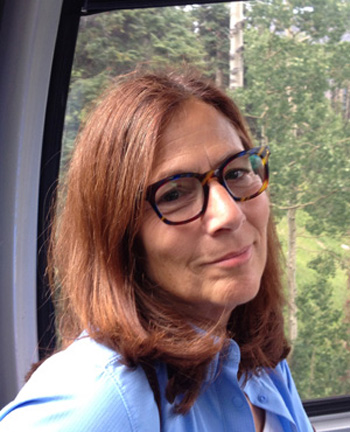 Marlene Schwartz, APNP, Ph.D.
Marlene F. Schwartz lost her battle with ovarian cancer April 2018.
Marlene, co-founder of PCT along with Dinshah D. Gagrat, MD and Mary Jo Caminiti, LCSW said one of her greatest satisfactions in life was caring for the thousands of patients and families over her nearly 40 years of seeing patients. Marlene tirelessly served her patients, collaborated with her colleagues and tried to repair the world. PCT wants to continue to model the clinic after the many things Marlene believed in. She knew it was important to greet each patient with respect and compassion who called on the phone or walked in the office knowing that taking that first step toward therapy was often the hardest. Marlene also believed in going the extra mile for each patient and used humor to make people more comfortable. Although soft spoken, her words and her "tell it like it is" attitude had a profound impact on those lucky enough to know her. Due to Marlene's belief that everyone should have access to mental health care, a memorial fund has been established in her name to provide support for those that cannot afford treatment.
Marlene's Dream/Marlene F. Schwartz Memorial Fund, established in 2018, supports two primary passions of Dr. Marlene Schwartz:
Help train and support individuals who are entering the field of mental health
Provide funds for mental health services for those who cannot afford treatment.
We appreciate your contribution to Marlene's Dream that honors Marlene's legacy and helps generations to come in the Greater Milwaukee area. Marlene accompanied many individuals, couples and families in our community through many of their life changes. She was always present for her colleagues and helped them learn a little more about their patients and themselves. All of us at PCT and those who want to honor her with this Fund feel that life's challenges offer us an opportunity to grow. Marlene deeply believed in the Yiddish Proverb: "You can't control the wind, but you can adjust your sails."
We miss her every day and remember her through Marlene's Dream – a fund at Psychiatric Consultants & Therapists. If you are interested in helping with Marlene's Dream, please contact the clinic at psychct@gmail.com or call Mary Jo Caminiti at 414-224-3737 ext 222. If you are interested in donating, please make checks payable to Marlene's Dream/Marlene F. Schwartz Fund and mail checks to Psychiatric Consultants & Therapists at 229 E. Wisconsin Avenue, Suite 600, Milwaukee, WI 53202.