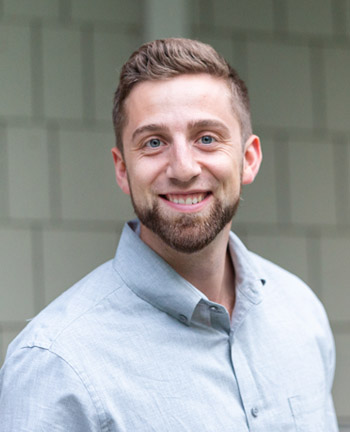 Jake Hunstiger, APSW, SAC-IT
Psychotherapist
Education & Qualifications:
Drake University- Bachelor of Science, 2015
University of Wisconsin Milwaukee- Master of sciences, 2017
Advanced Practice Social worker- Issued 2017
Substance Abuse Counselor In Training- Issued 2017
Brainspotting Clinician (Phase 1 & 2 training completed)
Professional Affiliations:
International Honor Society in Psychology Member
Midwest Brainspotting Institute Member
International Brainspotting Association Member
Philosophy:
I believe healing comes through compassion, connection, and care. Everyone's therapeutic process is uniquely different and I will work with you in discovering the specialized treatment you need to heal and grow. My approach is based within a highly relational attunement model rooted in the therapeutic relationship. I am trained in Motivational Interviewing, Cognitive Behavioral Therapy, Trauma Informed Care, Mindfulness and Brainspotting.
Practice Areas:
Attachment wounds
Abuse & Post traumatic stress disorder
Trauma
Anxiety Disorders
Depression Disorders
Substance abuse/Addiction
Co-Occurring Substance Abuse and Mental Health Conditions
Wellbeing (Health, Fitness, undischarged traumatic stress)
Life Transitions/Young Adult Issues